Infractive was founded from the desire to bring two realms closer together – the fibre optic infrastructure and the network.
Our foundations
We realised that these two compatible worlds were not interacting enough with each other. To overcome this hurdle, we created a company that connects network stakeholders, in particular fibre optic networks, by making technical expertise our first choice.
In this way, we can supply you with products to build, operate and maintain networks, from a single source. This means that we can share our knowledge and best practices with you from the wide range of stakeholders who are involved in these infrastructures.
So, whatever you need, Infractive can offer the right solution for you.
Our product range
The Infractive catalogue has a wide range of products. Some are very complicated, such as the state-of-the-art test and measurement equipment, others are more straightforward such as tools and consumables. We break our range down into 3 main categories: fibre optic infrastructure products, products relating to network transmission and lastly, test and measurement equipment to qualify the installation and networks.
Fibre optic infrastructures
This range has all the products and equipment to build your network infrastructure (also known as "passive").Because of this large variety, Infractive can offer all the elements you need for network cabling.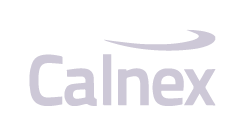 Network transmission equipment
Infractive offers a wide range of transmission and access equipment to meet most needs.
Whether you're an operator, data centre or simply a business, whether you need a simple point-to-point link or a complicated WDM architecture with high availability, our engineers are here to help define the solution that is right for you.
An end-to-end project approach
With our expertise in the field of fibre optic transmissions, we can support you throughout the life cycle of your project right up to commissioning :
Requirement definition
Demonstration (PoC)
Compliance testing of your infrastructure
Suitable and scalable architecture solution
Assistance and deployment
Operational testing
Your business protected
We offer you support and maintenance to suit your needs, including on-site servicing within a guaranteed timeframe. This ensures that your infrastructure has the best possible availability during its service life.
A high-profile partner
We have chosen equipment manufacturers who have been working in the transmission market for many years. Our close partnerships make it possible for us to have an advanced knowledge of their products and to benefit from the privileged communication channels we have with them.
Compatible transceivers : Vaonix
Access equipment : Raisecom
CPE : Raisecom
Collection equipment : Raisecom
Passive WDM solutions : Vaonix
WDM/OTN solutions : PacketLight et Raisecom
GPON solutions : Raisecom et Telnet
All-terrain solutions
From data centre interconnection to FTTA collection to business access equipment, our transmission solutions can be deployed in the most demanding environments.
A diagnosis created to meet your needs
Does the performance of your current solution not live up to your expectations ? We can carry out an audit to highlight areas for improvement or developments that will provide users with the best possible experience.
Test and measurement equipment
Infractive is a recognised Test & Measurement expert: it's our renowned core business. We have an extensive range of measurement equipment for all materials: copper, wireless and, of course, fibre.
Our complete range of test & measurement equipment will make it possible for you to analyse and validate your network infrastructure but also to qualify the transmission on your network. Last but not least, we offer the devices you will need to track and monitor the service quality of your network.
Test your optical infrastructure: all the equipment you need to check and validate optical links: photometers, visual fault locators (light pens), OLTS & curve processing software, connector inspections, accessories.
Test your network transmission: protocol analysers (Ethernet, OTU, CPRI, OBSAI, Fibre channel etc.)
Monitor your network: from the physical layer to the application layer
Test your copper network: copper network detectors, megohmmeters, reflectometers, xDSL analysers.
Test your wireless network: 5G tester
Guaranteed support
First and foremost, Infractive is a trusted partner, providing a service to meet your needs. Our commitments are simple: :
Pre-sales technical support to help you choose your equipment : this guarantees that you'll find the device to match your needs.
After-sales assistance : our teams are here to support you during the service life your equipment, both in terms of getting started and maintenance.
Product demonstrations : to help you make the right choice, we offer live demonstrations and even lease equipment for you to test to ensure that it's the correct device for you.
Tailor-made training : as an approved training centre, we provide both theoretical and practical training on all aspects of our business (fibre, copper, wireless, infrastructure, transmission, monitoring).
Leasing equipment : we can lease equipment on an ad hoc basis (for technical qualification or when your equipment is being serviced in our maintenance centre, for example). We can also help you set up rental solutions with our rental partners.
The products that we've selected make it possible for you to automate, streamline and organise your workflows and tests in the field.
Trusted partners
Year after year, we support and strengthen our links with telecom network equipment manufacturers and developers. We develop these partnerships over time by constantly improving our service offering to best meet our customers' expectations.