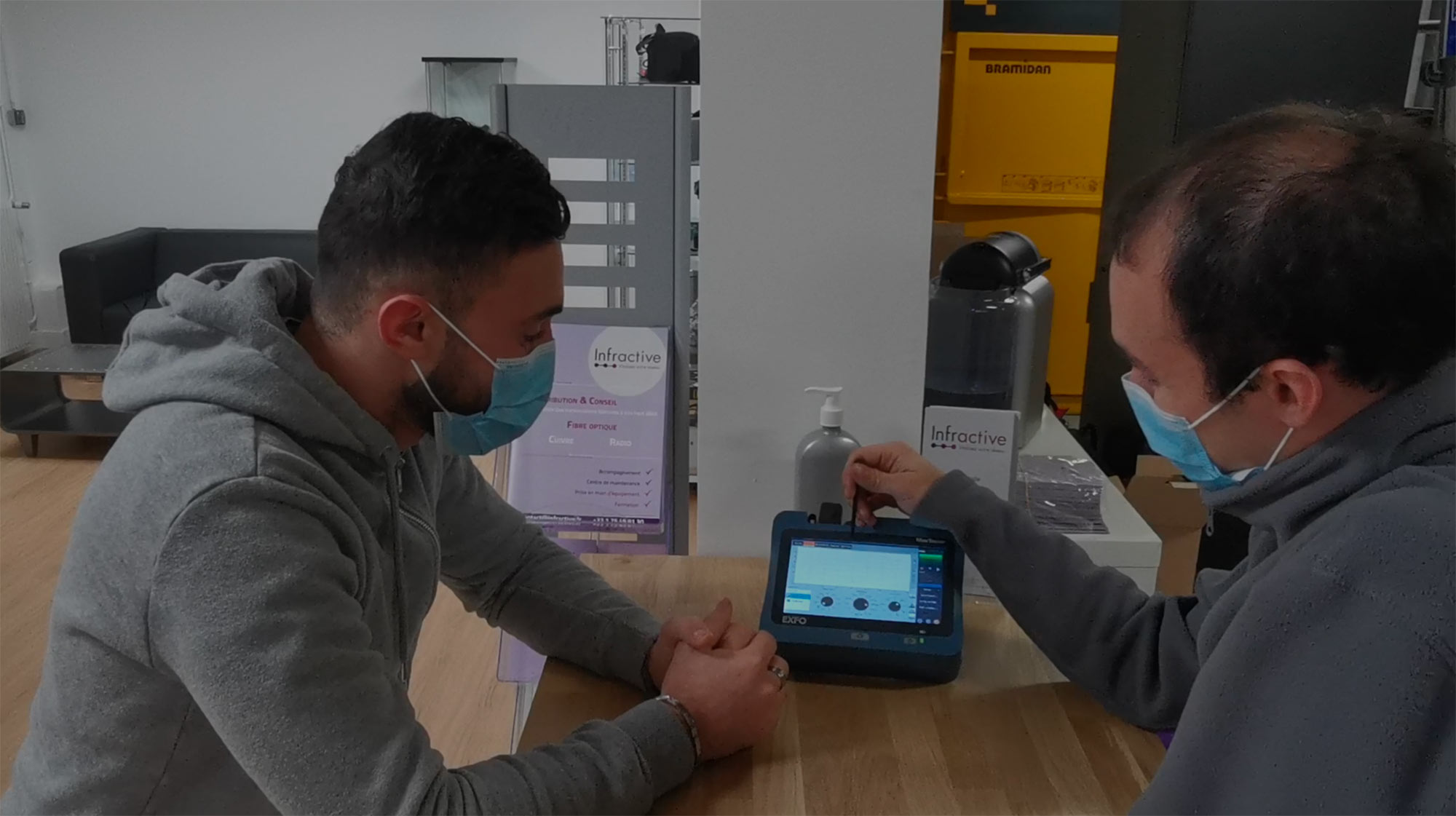 Even more than a distributor,
a genuine partner.
Network auditing
Together we assess the level of performance and availability of your infrastructure.
We then determine what improvements can be made to strengthen it.
For data centres, metropolitan area networks, local area networks (LAN), multi-site businesses;  dark fibre optical infrastructure operators or service operators. Our skilled and experienced team is here for you.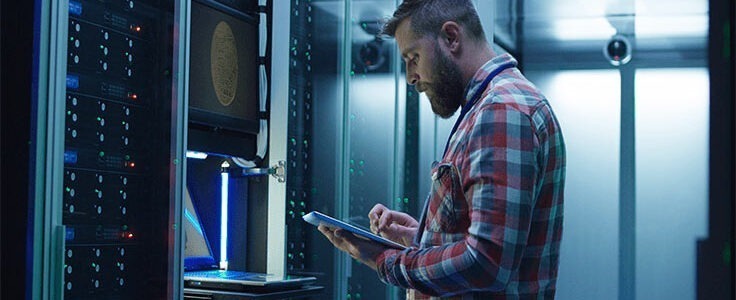 Getting started and training
Our pre-sales support department helps choose the right product for you. It will also help you to get started so that your product works perfectly from the very first time you use it. Infractive is recognised as a certified training organisation. Our training modules can be tailored to your needs.
We help choose equipment that is right for you and our role doesn't end once the purchase order has been approved. In fact, the equipment we sell is often comprehensive and has many features. On the other hand, it can be perceived as too complicated by our customers. That's why we focus on helping you get started with the equipment we supply, in order to guarantee you high productivity.
In addition to help with getting started, we also offer many training courses that combine theory and practice and cover a wide scope: from the basics of fibre optics to the latest technology.
Basics of fibre optics
Splicing by fusion
Optical measurement
Introduction to network synchronisation
Ethernet Analysis
Spectral analysis, chromatic dispersion
WDM Architecture
Technical seminars and webinars
Certified training centre in France
Infractive is an approved training centre in France. We operate as a "trainer of trainers" to assist you in monitoring and developing your teams.
NWe have created specific training modules, details of which can be found in this catalogue, but we also offer tailor-made training to meet your needs. Do not hesitate to contact us to find out more. Our teams will be happy to get back to you !

Design
Infractive is at your side throughout your project, when defining and implementing the network design.
Infractive operates as a trusted partner to its customers. To this end, when advising a customer on the choice of equipment, we often have the opportunity to assist them in defining the entire network architecture. In doing so, we can guarantee consistency and good communication between all their project equipment. Our pre-sales support department has the right expertise to help you choose from the wide range of possible product configurations. Since each project is unique, we can adapt to any situation and to each of your problems.
Good to know
We can also be present when you switch on your equipment to assist you and ensure settings and operation are correct.
Furthermore, Infractive uses its professional expertise to offer you logical combinations of additional products in the form of kits. We can therefore put together kits adapted to each job depending on the part of the network you are working on: infrastructure or transmission products, but also transport such as D3 for example.
Maintenance
Infractive has a certified metrology centre for preventive and corrective maintenance. We are authorised to repair, calibrate and verify your Sumitomo and EXFO equipment.
We have various warranties and our technicians are trained and certified by EXFO and Sumitomo meaning that all servicing on the machines is carried out in accordance with the supplier's repair policy. We also have a large stock of spare parts, which makes it possible for us to repair a lot of equipment without an additional order lead time.
Local troubleshooting
Where feasible, troubleshooting takes place at our head office in the Paris region. This ensures that your request is handled quickly and that your device is out of action for as little time as possible. Lastly, we also have an OTDR test bench for calibrating EXFO equipment, as well as a copper test rack to check and repair EXFO copper test and measurement equipment.