Infractive is a specialist superfast broadband distributor and designer.
We were founded from the desire of a team of fibre optic network experts to combine their skills to create a company with a solid technical base. With its technical expertise, Infractive operates as a distributor with high added value that provides advice, as well as being a trusted partner that offers a complete range of services to support its customers throughout the service life of their network.
We offer you all the essential elements of a telecom network (active and passive components, measurement, transmission and monitoring equipment).
We help users make the right decisions when it comes to equipment, connection, deployment verification and network monitoring – from physical layer to service quality. Infractive assists you in commissioning your equipment and maintains it in its manufacturer-certified service centre.
Find out more about our services      Find out more about our products
More than 10 years ago, the telecom market was divided into those who were experts in networks and those who were experts in fibre optic infrastructures, but none, or very few, had an expert knowledge of both. Infractive was founded from our desire to support customers throughout the life cycle of their network. Our DNA will always be to stand out from the crowd via our technical know-how and our knowledge of multiple technologies.

Mathieu HUSSON, Président Fondateur
Closer to our customers – Infractive is expanding to offer you even more support
Infractive has always been based in the Paris region. As our priority is to address issues on the ground, we have set up several subsidiaries in Europe and Africa.
We have 3 offices in France:
Clamart (92)
Lyon (69)
Avignon (84)
We also have a subsidiary in Germany, Infractive GMBH, and one in England, Infractive LTD.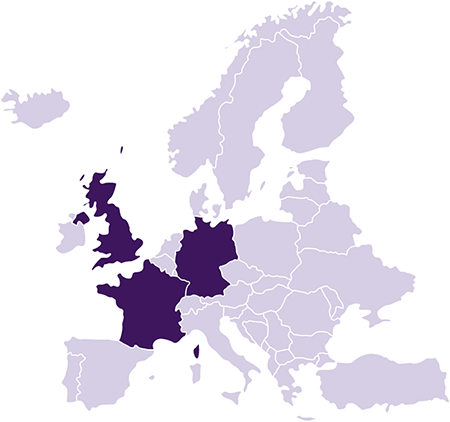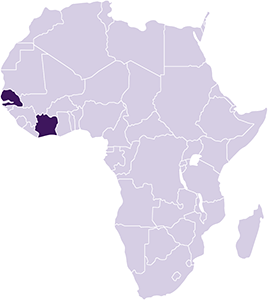 In Africa, we have two subsidiaries.
Infractive CI was established in Ivory Coast in 2015 and Infractive SN was recently set up in Dakar, Senegal.
Our key figures in 2021
2008
Year created
With 14 years of experience, Infractive is one of the long-standing suppliers in the telecom sector.
53
Employees
Our success can also be seen in our recruitment. We are recruiting more staff every year.
21M€
Turnover
From the outset, Infractive has continued to expand. We have grown from a small start-up to an international SME.
4
Infractive subsidiaries
Created in 2015, Infractive Cl was our first subsidiary. The other 3, Infractive SE, Infractive GMBH and Infractive LTD were set up 2021.
Our presence in the telecom sector
Our company is fully committed to the telecom sector. As a deployment expert, Mathieu Husson, our President, regularly speaks at various organisations specialising in fibre optics. For more than 10 years, we have been involved in writing various manuals on FTTH networks (Objectif Fibre, CREDO, Plan France Très Haut Débit [France's superfast broadband rollout], etc.).
Infractive is a member of the main organisations in the telecom sector. Infractive sits on the management committee of the two leading organisations in the industry, CREDO and Innovance.